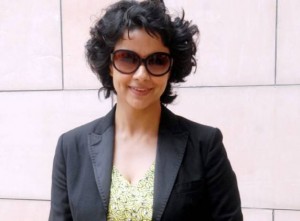 The Indian School of Business (ISB) looked rather glamourous when actor Gul Panag turned up in a pretty green dress to talk to students about SOAP — a revolutionary volunteer platform and an online credit-based volunteer management tool which is a one-stop platform for corporates, volunteers and NGOs alike.
While addressing the students Gul revealed that she initially thought, "I could become a politician and change the world." She is yet to enter politics, but the actor doesn't seem to be in a hurry as she has realised that her celeb status can help make a difference too. "By being in the public eye, I realised you have the power and position to make a difference." So she loves accepting invites that ask her to be part of campaigns and causes.
The importance of giving back to society is something the actor wants to highlight. At ISB, Gul spoke about how wrong it would be on our part to not share our good fortune and wealth with the underprivileged. Using the phrase, "The Guilt of Privilege," Gul told the audience, "There are about 300 million privileged people in society and 700-odd not well-to-do people. It's wrong if we could do nothing for the majority part of them."
Another cause Gul is passionate about is the Slut Walk, soon to be held in Delhi, because she has been a victim of eve-teasing several times as men used to taunt her during her early morning runs.
Gul wants to take part in it, but isn't going to be stripping down to her knickers to tell men that no girl asks to be raped even if she is wearing next to nothing. "We get molested or raped in spite of wearing a sari or a burkha. Men ought to be sensitive to women and acknowledge that they can wear whatever they want to."
Apart from talking about causes close to her heart, Gul was very keen to catch up with an old classmate she spotted in the audience. She last saw him when they studied together in Class VI, 23 years ago!