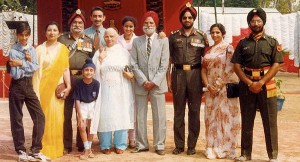 Col. Shamsher Singh's name is held in great respect and high regard in the region and he is esteemed for being a Good Samaritan with an unblemished track record of working untiringly and selflessly for the welfare of others.
Needless to say his virtues have rubbed off on to the entire Panag family, many of whom also served and are serving in the Indian Army. The illustrious careers of both his sons who retired as Generals with impeccable records are proof of the values that run deep. His daughters, grandsons, grand daughters and extended family continue to draw inspiration from this living legend of a man.
The Col Shamsher Singh Foundation is a culmination of these strong values and is an initiative to give back to the Community, take care of the Environment and to extend Help to the Needy. The Foundation chiefly comprises of the Panag Family as its trustees and Gul Panag his Grand Daughter as the Chief Driving Force behind it.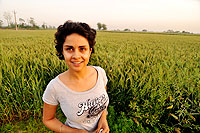 Gul, in her own right has many laurels to her credit, from being a Miss India, to an established actress, sports and fitness enthusiast and most importantly being an Activist for the poor and needy. She is a force to reckon with in the local, national and international community for her stand on issues of integrity and propriety. Gul along with her team are committed to continue Col. Shamsher Singh's good work and spread the same to other regions of Punjab and eventually India.